Meet Deborah Fordree- Experienced and Exceptional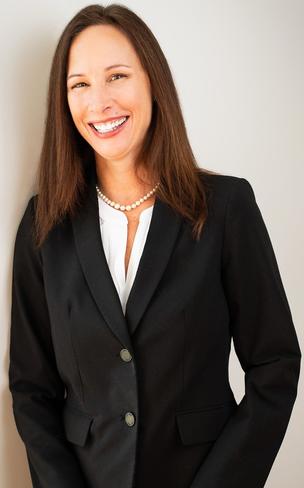 State of Michigan 1993, U.S. District Court, E.D. Michigan, U.S. Tax Court
Collaborative Practice (IACP, CPIM), Mediation
Wayne State University Law School, Juris Doctor 1993, University of Michigan- Ann Arbor, Ross School of Business, Bachelor of Business Administration 1988
Basic Training CPIM  PRISM 2016, IACP Forum 2016, 2017, CPIM Advanced Training 2016, 2017, Collaborative Practice California Estates Track 2018
Deborah is approachable and friendly yet a strong advocate for her clients. Deborah has a practical and no nonsense approach to the practice of law. Trained as a collaborative Mediator in Domestic Relations Mediation Training through the Oakland Mediation Center and as a Collaborative Divorce lawyer through Collaborative Practice Institute of Michigan (CPIM), Deborah desires to assist her clients with their problems in an effective and dignified manner that focuses on the present and future efficacy. Because she recognizes that the majority of conflicts including lawsuits settle and do not proceed to trial, she has a strong commitment to treating people with dignity.
Deborah is a member of the Probate and Estate Planning, Family Law and Solo and Small Practice Sections of the State Bar of Michigan. She received certification from the Institute of Continuing Legal Education in Probate and Estate Planning which she has maintained since 2007. Presently she is completing her certification in the area of Family Law with the Institute of Continuing Legal Education. Deborah believes in staying current on the law in order to serve her clients with the competence and knowledge they deserve. She regularly attends seminars in her areas of practice.
Practicing law in Michigan since 1993, Deborah graduated from Wayne State University Law School in the same year. She earned a Bachelor's of Business Administration from the Ross School of Business at the University of Michigan – Ann Arbor in 1988. It was there that she began to work collaboratively. She is a member of Delta Sigma Pi, a professional business fraternity. Initially she went to law school to build upon her business degree and to practice in the area of estate planning. While at Wayne State University she volunteered and worked for the Free Legal Aid Clinic (FLAC) of Wayne County Neighborhood Legal Services where she represented clients in court in domestic relations cases. That experience along with the experience of becoming a finalist in the Student Trial Advocacy Program (STAP) led her to begin her career as a strong advocate in civil litigation.
In 2005, after spending twelve years almost exclusively in the area of civil litigation as a trial attorney, Deborah founded Fordree Law Firm, P.C. in Rochester Hills, MI , returning her full circle to the include her intended area of estate planning in her law practice along with several other areas associated with general practice. She has experience representing corporations and individuals in their business and personal dealings as well as in mediation, arbitration, and litigation as both defendants (those being sued) and plaintiffs (those doing the suing).
Because she believes that communication is important to living a better life and that it is essential in conflict resolution, she has training in Non-Violent Communication, Mental Health First Aid, Chaplaincy, and Shiatsu. She maintains a regular meditation practice. She has served as a Girl Scout leader, Sunday school teacher, co-Chair of Leadership Development Committee at her church, and co-chair for STEM program for middle school girls.
She has represented clients in Oakland County, Wayne County, Macomb County, Washtenaw County, and Lapeer County Probate and Circuit Courts; the Michigan Court of Appeals, U.S. District Court, U. S. Bankruptcy Court and U. S. Tax Court. She has also represented clients in many District Courts in the State of Michigan as well as Circuit Courts in Genesee County, St. Clair County, and Monroe County, Saginaw County among others. She has also handled probate matters in Tuscola County.